S5E22: Discussion of The Patrick McDonald Collection With Keith Sanger, Matt Seattle, Barry Shears and Pete Stewart
August 7th, 2021
1 hr 20 mins 18 secs
Season 5
Tags
Tunes:
From Joe Hughie McIntyre courtesy of the Barry Shears Collection: Tulloch Gorum, Sandy Cameron, Eight Men of Moidart, Miss Proud.
++X++X++X++
This episode is a discussion between myself, Keith Sanger, Matt Seattle, Barry Shears and Pete Stewart with Patrick McDonald's Collection of Vocal Airs as the starting point.
email me at wetootwaag@gmail.com if you'd like to participate in a book club discussion of the Patrick McDonald Collection Book on Wednesday August 11th at 7 PM US Central Time US.
My Guests:
Keith Sanger doesn't have a website, but much of his scholarship is available online, here are some noteworthy examples:
https://www.wirestrungharp.com/harps/harpers/mapping-clarsach/
https://www.wirestrungharp.com/revival/conundrum/
http://www.altpibroch.com/learning/what-is-piobaireachd/
http://www.altpibroch.com/learning/piobaireachd-cheann-deas-the-earl-of-ross-march/
Matt Seattle's Website where you can check out his new tune collection as well as is here: https://www.mattseattle.scot/
Barry Shears Website is a wealth of information on the history of Piping in Nova Scotia, you can buy several books there, including Play it like you Sing it vol. 2 which features notation of the clip he sent along to play: https://capebretonpiper.com/
Pete Stewart has published several excellent books, you can buy them here:
http://www.hornpipemusic.co.uk/
He is also the editor of the Common Stock Journal from the LBPS which you can read even if not a member (apart from the most recent issues):
https://lbps.net/j3site/index.php/common-stock
++X++X++X++
If you would like to see the Patrick McDonald Original book you can read it here:
https://www.google.com/books/edition/A_Collection_of_Highland_Vocal_Airs_To_w/XCvLHYWLkFcC?hl=en&gbpv=0
You can buy the annotated print of the book with tune titles filled in here:
https://www.scotlandsmusic.com/Product/SM-V7M9GD/the-patrick-mcdonald-collection
++X++X++X++
From Barry Shears on the Playing of Joe Hughie MacIntyre:
"This recording is from The Shears Collection.
Joe Hughie Macintyre (1891-1968), Rathad Fraingach(French Road) Cape Breton county, The tunes are Tulloch Gorum, Sandy Cameron, Eight Men of Moidart, Miss Proud. Joe Hughie was descended from Duncan MacIntyre, Clanranald's mid 18th century piper. The family came to Cape Breton in 1826 and piping continued to play a prominent role with successive generations producing 28 pipers and chanter players down through the years after immigration. I was taught to play by Joe Hughie's first cousin, Angus MacIntyre of Glace Bay.
Joe Hughie only started to read music after his retirement so many of the recordings I have, many with piano accompaniment, reflect some of his later repertory., but there are still a few gems among his own music. I provided several of the tunes in his repertory in both The Cape Breton Collection of bagpipe music and Play It Like You Sing I, Volume 2: https://capebretonpiper.com/content/play-it-you-sing-it-volume-2 .This last book has 249 tunes from various areas of Gaelic settlements in Nova Scotia and Newfoundland, Since no two pipers played the same way from area to area, I have transcribed the music with minimum grace-noting since most pipers will add their own embellishments anyway.

I am also including the reference from Joesph MacDonad's Treatise, regarding paying dance music and doubling up of the notes which describes the piob embellishments used and most examples listed can be found employed by CB pipers I have recordings of. Not exactly as they played in 1800 perhaps, but still some shadows of two the tunes were played."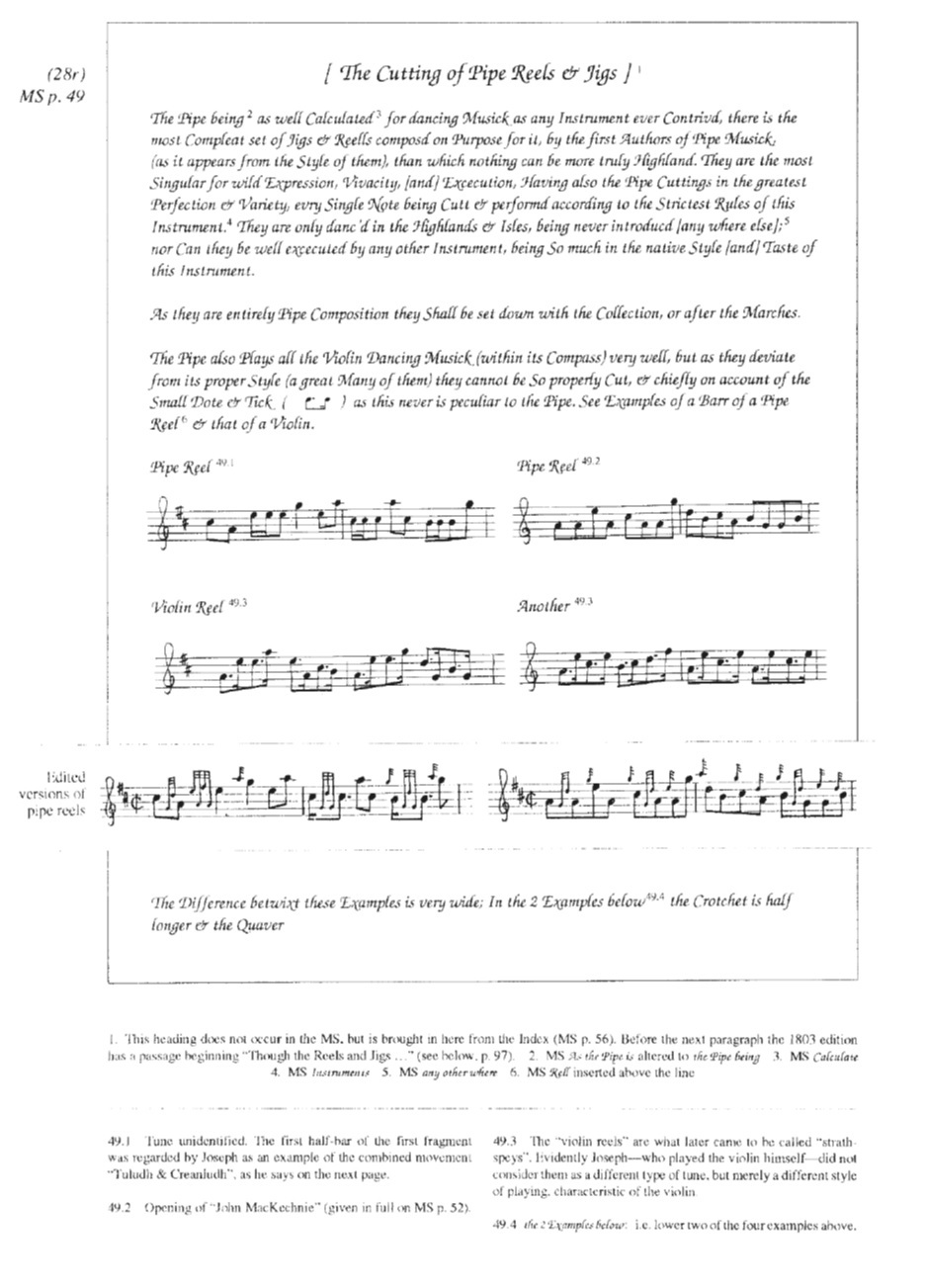 You can and Should buy a Digital Copy of Roddy Cannon's Edition of Josph McDonald's Book here:
https://www.piobaireachd.co.uk/product/joseph-macdonalds-compleat-theory
Here are six ways you can support the show:
You can support the Podcast by joining the Patreon page at https://www.patreon.com/wetootwaag

You can also take a minute to leave a review of the podcast if you listen on Itunes!
Tell your piping and history friends about the podcast!
You can also support me by Buying my First Album on Bandcamp:
https://jeremykingsbury.bandcamp.com/album/oyster-wives-rant-a-year-of-historic-tunes
You can just send me an email at wetootwaag@gmail.com letting me know you liked the episode! Listener mail keeps me going!
Finally I have some other support options here: https://www.wetootwaag.com/support
Thanks!
Listen on Itunes/Apple Podcasts: https://podcasts.apple.com/us/podcast/wetootwaags-bagpipe-and-history-podcast/id129776677
Listen on Spotify: https://open.spotify.com/show/5QxzqrSm0pu6v8y8pLsv5j?si=QLiG0L1pT1eu7B5_FDmgGA
Support Wetootwaag's Bagpipe and History Podcast